---
THE SHERPA AND THE ALTIDUDE - GRADUATE COLLECTION
---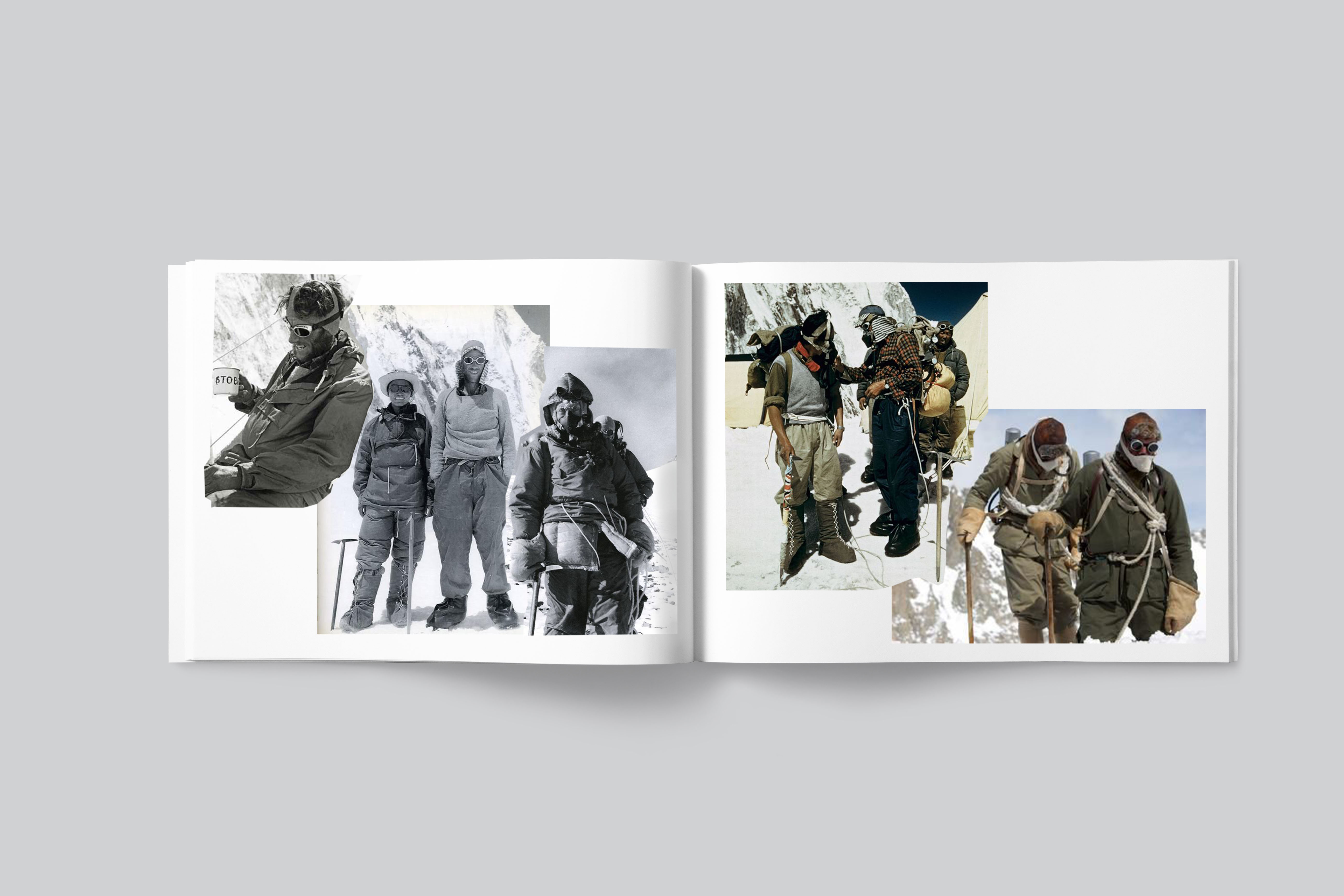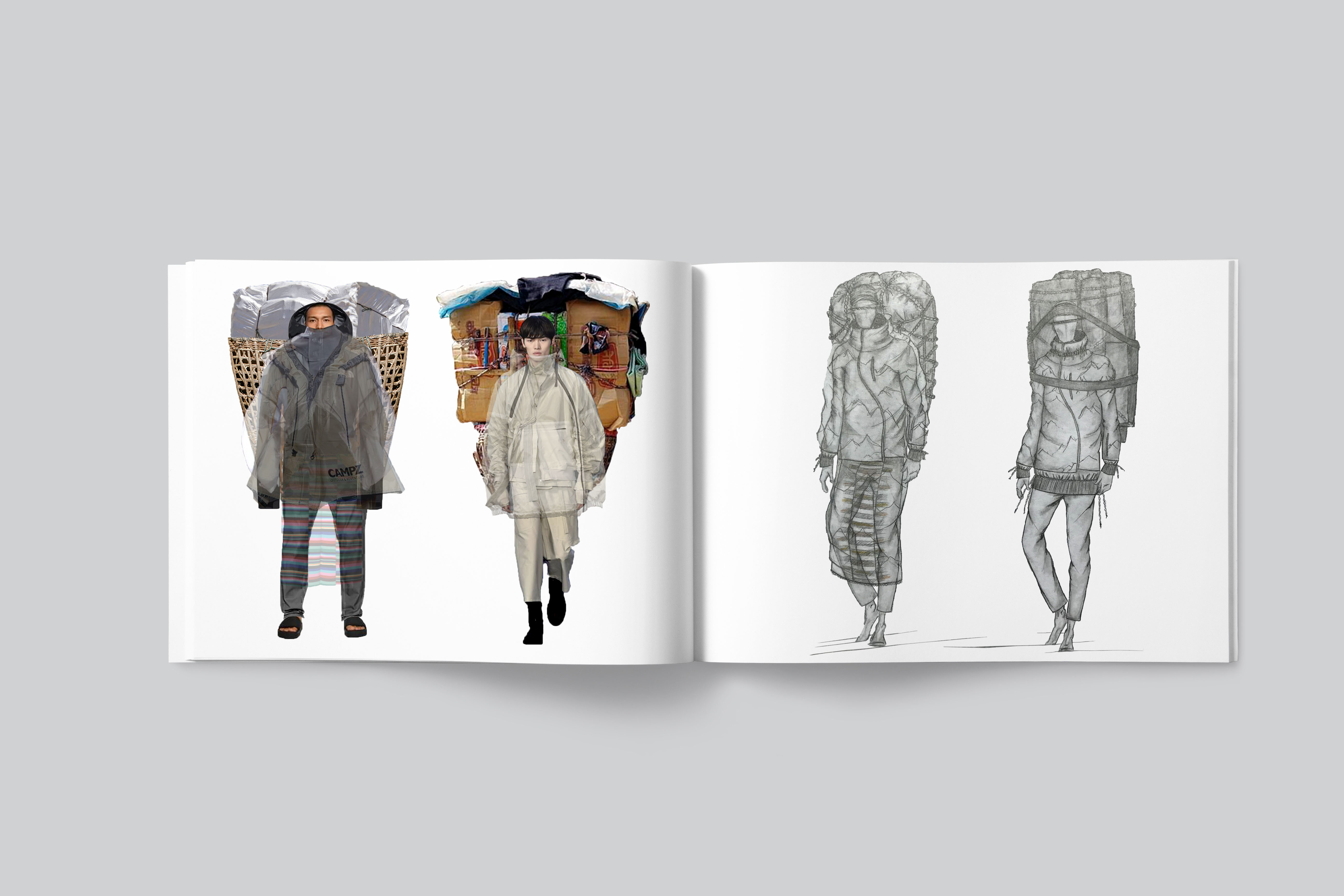 The Sherpa and the Altidude
---
Isabell developed a curiosity for the Himalayan mountain ranges and the Sherpas through research for her dissertation which analysises the
Risk- Sociology, Functional Clothing, Colonialism and Sublime in relation to the Commercialization of Mount Everest
.
This collection will explore the impact of the commercialization of Everest on the Sherpas, their families and their environment.
Mass excursions force the mountain to drown in garbage and their locals to suffer from the effects on their warter and ecosystem. Contradictory Nepal's economy heavily relies on the mountaineering tourism.
This collection does highlight the issues and developments that the Sherpas experience through the impact of the foreign adventure tourism.
(The Altidude aka.the priviledged adventure tourist, driven by his amateur financial impetus to be one of the best mountaineers in a once in a life-time excursion.)
Conscious design and material sourcing:
---
Isabell does unfold in her
mission statement
the responsibility she holds as a designer. Making conscious desicions when chosing materials for this collection was a no brainer to the designer. Materials vary from retiered climbing rope, carabiners to donated tents, sleepingbags over to discarded bagpacks and so on. Most of the materials are outdoor/ climbing gear or clothes donated by individuals who could no longer find use for their once loved adventure gear. Another part of materials where sourced through the charity organisation Oxfam. Isabell along with a handful of other students from across the UK had the opportunity to visit the Oxfam Wastesavor factory in Batley- England, this was organised by the
Graduate Fashion Foundation.
Isabell gathered materials like old rain coats, a broken down tent, ripped sleepingbags etc. from this trip, to transform it into new garments for her collection.
WORK IN PROGRESS-UPDATES COMING SOON